If you have an account with Rudy Project you can find your Rudy Rewards panel in the bottom right of your browser or under the My Account section while logged in to your account. To view your account follow the steps below.
Rudy Rewards Panel


View My Account, Order History And Rewards Info
Login to your account

here

or select the "Logged in as (your name)" tab to access your account.
On the My Account page you can view your account details, order history and rewards information.
To view a specific order's details, status and tracking number click on the order number found in the order history section.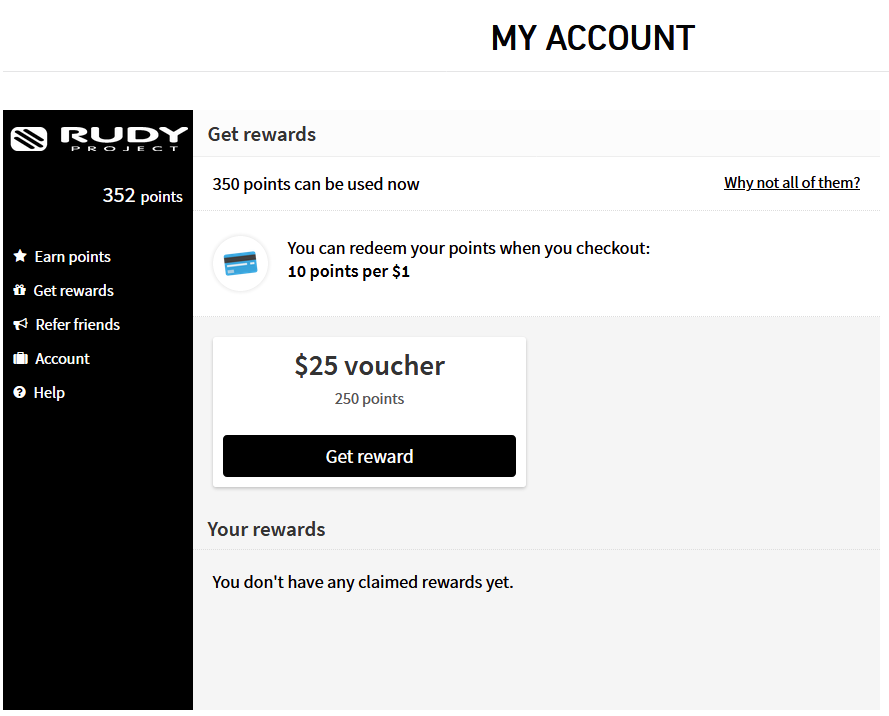 For further assistance refer to our customer service contact page found here.