Since 1985, Rudy Project has been a worldwide leading company for products made in Italy, and with a new generation of leadership in the form of founder Rudy Barbazza's own two sons, Cristiano and Simone, that success is sure to continue.
As a sports eyewear leader for 30 years, Rudy Project is leading a race that knows no limits: the continuous pursuit of excellence in its materials, design and performance. Rudy Project is an established brand above all because of its performance sunglasses, RX solutions, as well as goggles and helmets of the highest technical level.
Visit our History Page for more details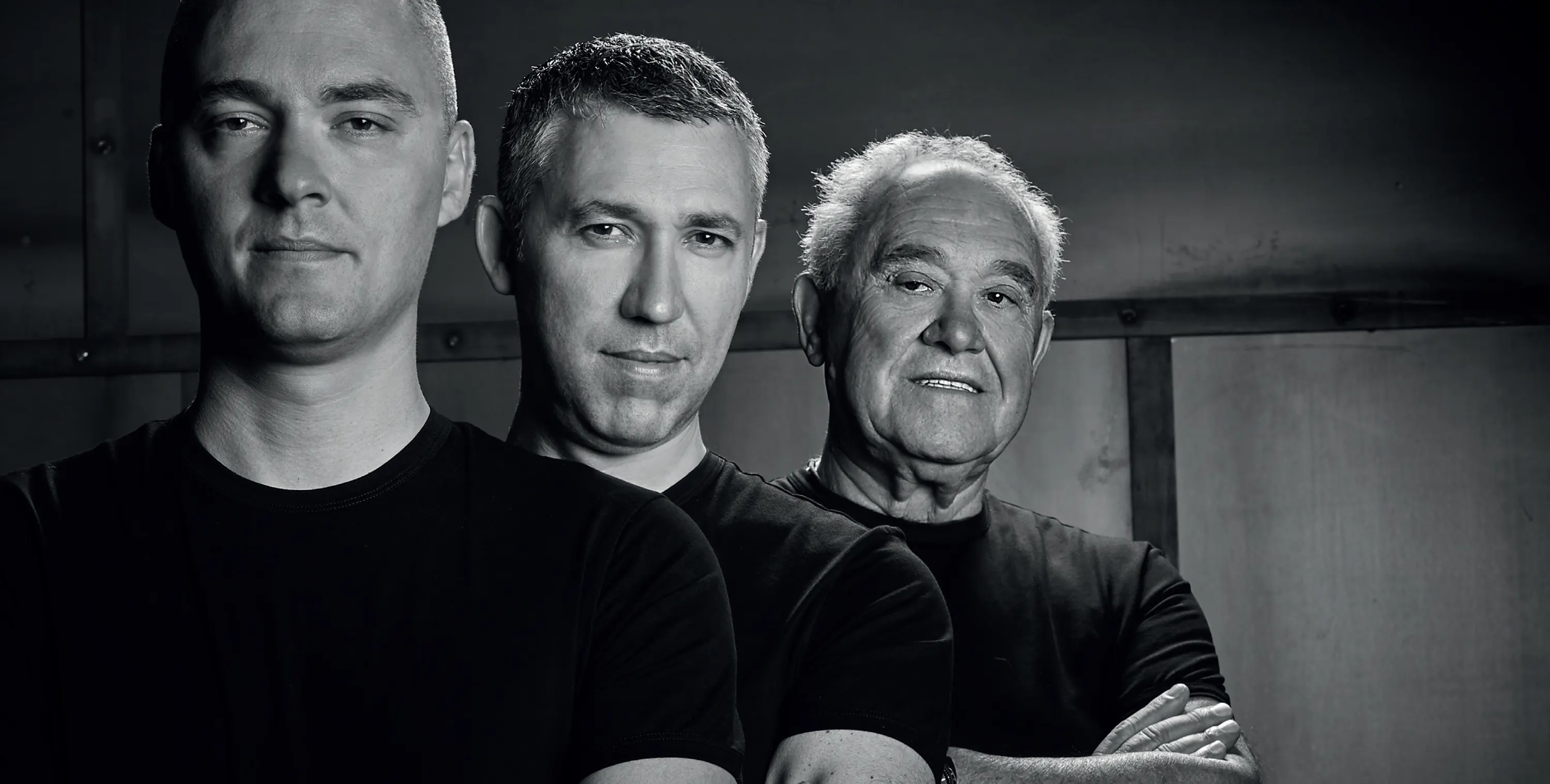 Simone Barbazza (Marketing Director), Cristiano Barbazza (President & CEO), Rudy Barbazza (Founder).